Back when Matt Trevisan was new to California's wine industry, he received a piece of advice he's never forgotten: "Wine is made in the vineyard."
Those words stayed with him as he made his way, year by year, into viticulture and winemaking. Trevisan had no family background in the business, but he had fallen in love with all things wine while attending California Polytechnic State University, San Luis Obispo. He soon was apprenticing at wineries in the nearby Paso Robles area, picking grapes, driving forklifts, learning how varietals were grown, how wine was produced and bottled.
In 1998, Trevisan and his wife Maureen took a leap of faith and started their Linne Calodo winery. Two years later, they bought their first piece of land, located in the Willow Creek District just west of Paso Robles. It was the beginning of their estate vineyard, but it wasn't until 2005 that they were able to plant its first five acres. In 2012, they bought 48 more acres nearby, calling it Stonethrower Vineyard and planting vines a year later.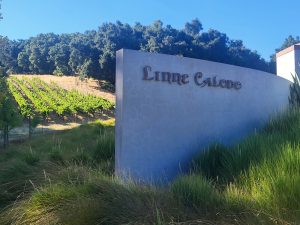 Trevisan had already begun questioning the accepted belief that California blended wines were inferior to varietal wines. He set out to craft his own red blends and create wines with high-integrity growing and winemaking. Over the next few years, Trevisan and Linne Calodo would specialize in limited red blends, helping break new ground in Paso Robles winemaking.
Out of Linne Calodo's passion-driven production came Rhone-variety blends with names like Rising Tides and Overthinker as well as Zinfandel-driven blends such as Cherry Red. Trevisan's most popular wine, a blend of Zinfandel, Syrah, Grenache and Mourvédre, was created through a long, frustrating process he feared was a mistake. Instead, the result was a delicious blend, which he aptly named Problem Child.
But Trevisan never forgot that wine begins in the vineyard. The California native practices what he calls "nature positive" farming. It's based on age-old ways of farming that work with the land's limited resources. Linne Calodo vineyards rely on natural solutions and manual labor instead of chemicals and carbon-heavy activities.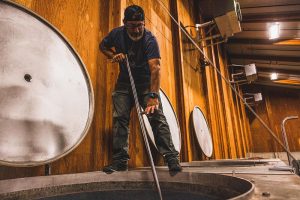 Over the past 25 years, Trevisan has made his mark. In July, he was named San Luis Obispo County's 2023 Winemaker of the Year. The recognition came from the Paso Robles Wine Country Alliance in partnership with the San Luis Obispo Coast Wine Collective, the independent Grape Growers of the Paso Robles Area, The Vineyard Team and past award recipients. The annual award recognizes dedication, stewardship, innovation and leadership in the country's wine community.
Just before this year's grape harvest began, Trevisan shared more of his story with Grape & Wine.
Q. Where does your winery's name, Linne Calodo, come from? What does it mean?
Linne Calodo is a series of calcium-based soils, mapped out by the U.S. Geological Survey, that predominate here on the west side of the Santa Lucia Mountains. When we chose our winery's name, we looked for something unique that represented our neighborhood.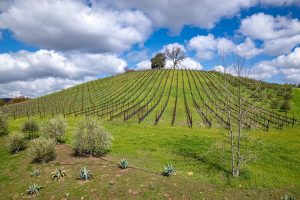 Q. How did your life's path lead to winemaking?
I am a first-generation vineyard farmer and winemaker. I went to Cal Poly intending to major in aeronautical engineering. But then I switched to biochemistry. Along the way, I met multiple individuals involved in the wine industry, including people connected with Fetzer and Robert Mondavi. While at Cal Poly, I helped with harvest on the James Berry Vineyard. I really fell in love with this business. After I graduated in 1995, I went to work for Justin Winery, doing an apprenticeship there. The next seven years of my life were with Justin Winery and Wild Horse Winery and Vineyards, where I managed the warehouses and did any job I had to do.
Q. When did you buy your first vineyard property?
While I was working full-time at Wild Horse, my college roommate and I started making wine after hours. With the approval of Kenny Volk, who owned Wild Horse at the time, we used the facility every day from 10 p.m. to 7 a.m. When we started Linne Calodo in 1998, a lot of people, including other winemakers, helped out, both picking fruit for us and helping us process. I used the bottling line at Wild Horse to bottle the first vintages of Linne Calodo. That was a great time. In 2000, before the market really moved, my wife Maureen and I bought a property of 77 acres here in Paso Robles. It wasn't until 2005 that I was able to plant my first estate vineyards; it was just five acres.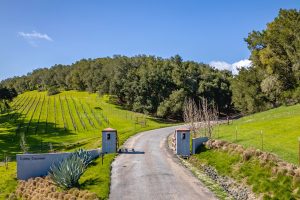 Q. You started that from the ground up?
Yes. In 2012, I bought another 48 acres across the road. Starting in 2012, we put vines in the ground on that and did full development. There was no power on that property, no wells, no roads or anything. I didn't start with a chest full of money. It's been a slow grind.
Q. What do you mean by "nature positive" in your vineyards?
It's to let Nature take its course. I'm really just a steward of the land. We farm no-till, no herbicides. We spray only organics for mildew control. It really goes hand in hand with my winemaking style. When I pick grapes, it's about letting them go through a natural process to become wine.
Q. Are you doing anything differently from five years ago?
No-till agriculture is something I had tried before and couldn't figure out, using no herbicides out there. It's a very labor-intensive process we've enacted, which is basically treating our vineyard like a home garden for our winemaking. We're out there hand-weeding pretty much every square foot and trying to get invasive species out by hand.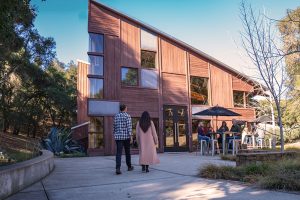 Q. Do you irrigate your vineyards or dry farm?
I have both. My Zinfandel and Grenache vineyards are dry farmed. I've been experimenting over the last two decades how to create sustainability of grapevines. What's the spacing of the grapevines? What are the irrigation or non-irrigation methods? I may irrigate when planting a vineyard but then pull back and end up on a vigorous enough root stock and clonal selections to where I'm really working backwards on the vine. It's just a lot of fruit thinning and shoot thinning along the way to get the grapes to maturity.
Q. Why has Linne Calodo focused on limited red blends?
When I started making wine, people were still acidulating wines, changing tannin contents. It was fairly chemistry heavy. I understand chemistry and, yeah, I can manipulate things. I can do organic synthesis and create a pharmaceutical. But winemaking is not about that. It's more like cooking. It's more like putting different spices together to change the flavor characteristics. When you grow different grapes, you grow different flavors, with different acid and tannic levels. It really opens up the door to creating a composition that is exciting, artistic and enjoyable for everyone without just doing it through the use of chemistry manipulation.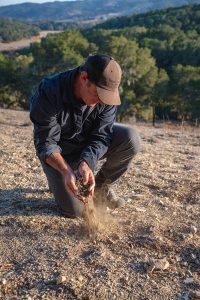 Right now, I'm growing probably 11 different varieties, and they all have different flavors. And that's not even talking about clonal selections or root stalks or soils and hilltop versus lower on the hill and south-facing versus east-facing versus north and so on. There are so many different qualities that exist in grapes. When you do blend them, it really makes them pop.
Q. Where do you think demand for wine is headed?
I think we've outpriced ourselves, in some ways, from getting the Gen Zs and the next generation to see wine as being approachable. I just recently woke up to the fact that even my own tasting fees were too high for the Paso Robles region. When I started, there were 26 wineries in Paso, and wine tasting was $5 or free. I raised my prices to $20 and $30 and $40. We all did that. I think I was wrong, and it's time to re-think it.
We all rode a wave of thinking we needed to be more and more exclusive. Maybe we need to be more and more inclusive instead. I believe we are at a fork in the road with tasting fees. At Linne Calodo, we've lowered ours back down to $20. If we want to win over the younger generation, we have to make it easier for them to get in the door and fall in love with great wine.
Q. Today, the Paso Robles region is home to more than 40,000 vineyard acres and 200-plus wineries. Is there any doubt anymore that it's a world-class viticultural area?
No, it is a world-class region. It's just still growing. We're still learning exactly what the best grapes and training methods are. It's suffering all the same challenges of any fast-growing region. But there is a fine group of us trying to figure out better, more sustainable, more ecologically friendly ways to pass this on to our future generations.