Chad Melville wasn't happy when pandemic restrictions forced his family's winery in Santa Barbara County to change the way it conducted wine tastings for visitors.
Like businesses everywhere, Melville Winery shut down its public-facing operation in March 2020. Two months later, it was one of the first wineries in California to re-open its tasting business. But instead of welcoming walk-in visitors into its beautiful, Mediterranean-style headquarters near Lompoc, Melville Winery had to limit its tastings to by-appointment only.
Moreover, the scheduled guests couldn't sit indoors or stand together at the interior L-shaped bar where they might be more vulnerable to contracting COVID-19. Due to social distancing requirements, they had to be seated outdoors in small groups. In the pandemic's early days, as wine-country tourism slumped, Melville worried.
As the months unfolded, however, he was surprised to discover his visitors were enjoying the new tasting model. The seating on the grass patio gave guests a panoramic view of sky and nearby hills, and they could practically touch the family's 120 acres of estate vineyards, located in the Santa Rita Hills appellation, whose grapes produced the Pinot Noirs and Chardonnays they were sampling.
Tastings became slower, more in-depth and one-on-one with Melville and his small tasting team. Guests could learn more about the winery's hand-crafted, organically grown wines. Visits now stretched to 90 minutes, more than twice as long as pre-pandemic walk-in stops.
"COVID forced us to change, but we quickly learned how beneficial the new tasting model was," said Melville, head winegrower for the family-owned vineyards and winery. "We have a better connection with customers that we didn't before. That's huge."
Wine Tasting Evolves
Wineries across California have made the same discovery. As the pandemic moves into the rear-view mirror, vintners in the nation's top wine-producing state are adjusting to what they've learned about consumer preferences over the past three years. Many wineries have kept the by-appointment-only tastings that emerged during COVID-19 controls. Some have evolved to a hybrid of scheduled and walk-in visits.
At the same time, winemakers are focusing on providing a more specialized experience for discerning wine consumers. Where visitors once stopped in wine country to taste and purchase wine, today's wine tourists are looking for something more, Rob McMillan noted in the "State of the U.S. Wine Industry 2023" report from Silicon Valley Bank (the bank has since been acquired by First Citizens Bank.)
They're often staying in nearby lodging, then making only a couple of stops a day at wineries, added McMillan. In turn, wineries are sitting down with their guests for longer, more personalized presentations.
"Tasting has become more high touch," agreed Chris Taranto, communications director with the Paso Robles Wine Country Alliance. "There's more time to taste and build a relationship with the winery to learn about its brand and story.
"Wineries like appointment-only tastings," he added. "Each guest is given attention, and that gives a good experience. And it helps lock in more sales and potential wine-club membership."
The consumer's onsite experience is vital to wineries. The average winery today receives more than 30% of its total revenue from tasting room sales, said McMillan.
Direct Access, Deeper Experience
The direct-to-consumer, or DTC, tasting model is especially important to small wineries like Crown Point Vineyards in Santa Barbara County's Santa Ynez Valley. The winery produces wines for the super-luxury category, where wine sells for $100 to $200 a bottle. Known for its Cabernet Sauvignon, Crown Point produces 2,500 cases of wine each year. That's considerably smaller than the 5,000-case average among U.S. bonded wineries.
"The tasting experience and engaging with the winery team is still the most important fundamental to the financial well-being of a winery," said AJ Fairbanks, estate director for Crown Point Vineyards. "Sixty percent of our revenue derives from the DTC model."
Since its founding in 2013, Crown Point has only offered by-appointment tasting experiences. The extended time visitors spend with Crown Point's team is a key opportunity to sell its limited production.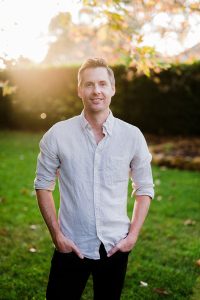 "By-appointment experiences typically outperform walk-ins in terms of customer satisfaction, sales efficiency and member recruitment," said Fairbanks.
Scheduled tastings make it easier to manage the staff schedule, which helps with employee fulfillment and retention, he said. The winery can thoroughly collect customers' data before they arrive. It can then slightly personalize the experience to enhance the tasting execution.
The more specialized, intimate tasting experience is "working out extremely well for us," Fairbanks said. "We saw a 21% increase in traffic from 2021 to 2022."
Moving Outdoors
At Tablas Creek Vineyard, outside of Paso Robles, pandemic-forced adjustments are now standard in the tasting room.
"The biggest change is that all tastings are now seated flights," said Jason Haas, general manager, partner and proprietor. "And before, we didn't do tastings outside."
Like other businesses, Tablas Creek closed for three months in the spring of 2020. The winery reopened its tasting operation in June of that year with newly set up tasting bars, tables, chairs and umbrellas, all outside. It offered no indoor pourings for over a year.
When the winery was allowed to re-open its indoor tasting room in June 2021, "we decided to replicate the outside experience to inside," Haas said.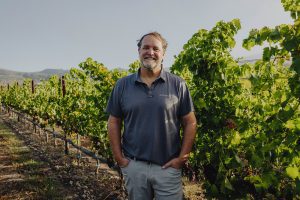 During that year of forced outdoor tasting, he and his team had learned that packing people into an inside tasting room, as was typical before the pandemic, hadn't been all that visitor friendly.
"We hadn't been taking care of them as much as we thought because we were too busy," he said. "If people come to a winery, they want more than just a glass of wine; they want the story."
Tablas Creek's decision to spend more time with guests comes even as the pandemic's disruptions are still being felt across the wine-tasting sector. In 2022, Tablas Creek welcomed 28,000 guests, 3,000 less than in 2019. It's not alone in lower tasting room numbers; most wineries still aren't back to pre-pandemic levels.
Another reason Tablas Creek sees fewer guests is that it has lowered its tasting accommodation to just 175 visitors per day. It now spaces out its reservations two hours apart. Guests have their own space at either indoor or outdoor tables.
"We have found they enjoy it more," said Haas. "They buy more wine and are more likely to sign up for one of our wine clubs."
All that impacts the bottom line at Tablas Creek. One-fourth of its total volume of wine sold and 35% of its total revenue come from wine bought during onsite visits. Even more important, 80% of its wine club signups happen in the tasting room.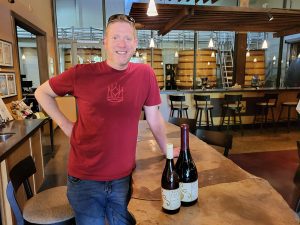 "The tasting room is critical to us," Haas said. "It's where we touch the most people. If they leave with a great experience, they're more likely to buy our wine."
A Future with More DTC Experiences
Going forward, Napa Valley-based Cakebread Cellars is "looking at more creative ways" to expand its tasting reach, said Misty Roudebush Cain, vice president of direct-to-consumer and hospitality for the winery.
At its main location in Rutherford, for example, Cakebread Cellars has introduced a "library tasting experience" to celebrate its 50th anniversary during 2023. This includes a curated selection of red and white wines from the family's vault of past vintages as well as current releases, paired with culinary bites.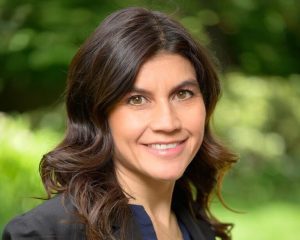 In addition, Cakebread Cellars has launched a cabernet sauvignon tasting experience "for those serious about the varietal," Cain said. The winery has also re-introduced a family tasting offering "to help make planning a little easier for those traveling to wine country with children," she added.
The family-owned vintner has also joined with other Napa Valley wineries in Collective Napa Valley, a philanthropic endeavor that brings people together to enjoy the region's wines while raising funds for the community.
"If visitor-ship trends do not fully return to pre-pandemic levels, we may see more on-the-road activations or marketing event participations," noted Cain. "We may also see tasting experiences or tasting room openings in other locations."
For Cakebread, that's led to establishing a new tasting room, Mullan Road Cellars, in Woodinville, Washington. The wine project focuses on Bordeaux varieties and is slated to open its doors to tasting guests in late summer 2023.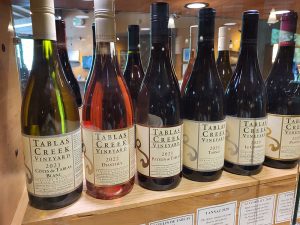 Crown Point's Fairbanks believes wineries of all sizes will continue to invest more money into their DTC experiences, whether by tasting room enhancements, digital outreach or direct-from-the-winery website purchases. Direct access to the proprietor or winemaker "will always resonate with consumers," he said.
At Melville Winery, the biggest push in the tasting room will come from elevating visitor hospitality, with more employee training to achieve that. These days, Chad Melville said, too many consumers feel they're paying more while getting less hospitality, whether they're at a restaurant, hotel or entertainment venue.
"We're not trying to be that," said Melville. "We want to make sure our guests walk away and say, 'That was an incredible experience.'"